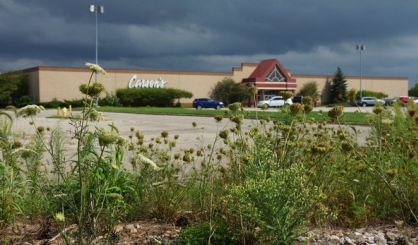 The buyer of the Orchards Mall has been identified as a developer out of Flint who also owns the Cherryland Center in Traverse City, an outdoor mall. According to Moody on the Market, Vijaya Kumar Vemulapalli along with Durga, LLC bid more than $2.5 million for the Orchards Mall in a June auction. However, Berrien County Treasurer Bret Witkowski tells WSJM News the taxes on the mall — some $435,000 — still had not been paid as of Tuesday, either by the old owner or the new one.
"Someone can buy a piece of property, but they're not going to be the owner until all of the taxes are paid because we can't certify a sale unless the taxes are paid," Witkowski said.
Witkowski says the sale isn't really official until those taxes are in. He says the situation regarding the Orchards Mall has been confusing.
"Just highly unusual how this is going, but I say that and then I guess I shouldn't be surprised," Witkowski said.
The realtor handling the sale of the mall told The Herald Palladium last week the deal had closed. However, Witkowski is waiting for that tax payment.