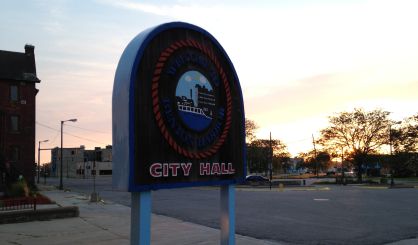 Local governments around the country are starting to feel the pinch from the partial shutdown of the federal government. Benton Harbor City Manager Darwin Watson told city commissioners Monday night that U.S. Housing and Urban Development funds are missing in action right now from Washington.
"We cannot submit to the federal government to get the reimbursements," said Watson, adding the city's General Fund is providing the money to the Community Development Department for the time being. "We're very, very cautious of what we're doing now because we're having to front the money without being reimbursed."
Watson says they're being very conservative with the money as everyone waits to see who blinks first, President Trump or Congress, when it comes to ending the battle of wills over $5 billion for a border wall.