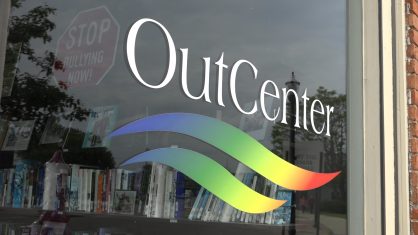 Officials with the OutCenter in Benton Harbor are cheering Governor Whitmer's latest executive directive regarding LGBT Michigan residents. Executive director Mary Jo Schnell called it a "stellar first move on all things LGBT," and added it's about more than just civil rights.
"It's about workforce development, it's about attracting people into Michigan or keeping them in Michigan versus out-migrating because of discrimination. It's about the economy," Schnell told WSJM News.
Whitmer's directive removes a religious exemption that was included in a similar executive directive issued at the end of former Governor Rick Snyder's term.
"It's phenomenal. The ripple (effect) is going to be amazing," predicted Schnell.
Whitmer's order requires all recipients of state contracts, grants and loans to extend non-discrimination protections to their employees. It also clarifies that all state employees are covered and protected against discrimination including on the basis of sexual orientation and gender identity. Attorney General Dana Nessel applauded the move, saying Whitmer is "taking swift and decisive steps to make Michigan a model of equal opportunity."