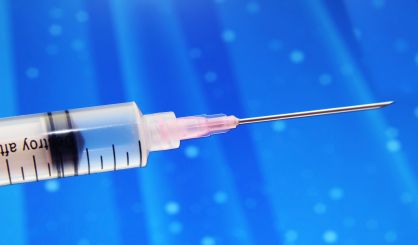 As a measles outbreak continues in Washington state, many are blaming the state's relaxed laws on vaccine exemptions. According to The Washington Post, Washington is one of 17 states that allow philosophical exemptions from vaccinations, meaning virtually any parent can opt their child out. In Michigan, the rules are different. The Berrien County Health Department's Gillian Conrad tells WSJM News those seeking a non-medical vaccine waiver have to take extra steps.
"Under state law, those parents and guardians seeking a non-medical waiver must participate in an educational session with the  health department, so we provide educational sessions for any parent of guardian seeking one of those waivers," Conrad said.
Conrad says the parents are educated on the benefits of the vaccines, along with the possible consequences of a child not getting them. She tells us the waiver rate in Berrien County is less than 2% while the state waiver rate is 4%, noting there have been no measles cases in Berrien County for the last year. Conrad recommends that anyone looking for more information on vaccines call the Berrien County Health Department. You can also find more information right here.