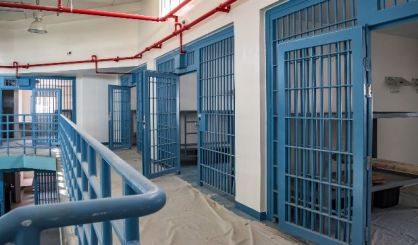 State Representative Beth Griffin is hoping to get a hearing soon on legislation that would allow some Michigan prison inmates to be moved to medical facilities when they are deemed medically frail. The Mattawan Republican tells WSJM News the plan is intended to save money while creating a process to remove unthreatening inmates from the prisons.
"It does not, of course, apply to any individuals who would be convicted of first degree murder or criminal sexual conduct," Griffin said. "Those people are automatically ineligible, and so we're not talking about dangerous criminals here."
Griffin says the bill would allow for the affected inmates to receive treatment through Medicaid. She notes with an increasing average age among inmates, the plan becomes more necessary. The idea was pushed by former state Senator John Proos during the previous term, but Griffin says time ran out to get it approved. She's waiting on a hearing before the House Judiciary Committee this spring.