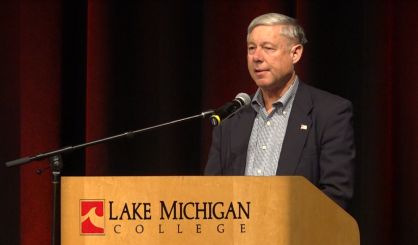 The deadline to avoid another partial shutdown of the federal government is fast approaching, and Congressman Fred Upton tells us he's encouraged about the chances of beating it. He says a verbal agreement to allow for a spending resolution to keep the government open for the rest of the year was reached late Monday. He says all responsible parties in Congress are anxious to avoid putting the nation through another shutdown, and he thinks the agreement will be approved.
"You can imagine that certainly the hard right and the hard left are not going to be enthusiastic about this, but to avoid a shutdown, but sides give a little bit," Upton said. "After all, we have a divided government."
Upton says the deal includes money for 55 miles of border fencing. President Trump indicated Tuesday he would not veto it.