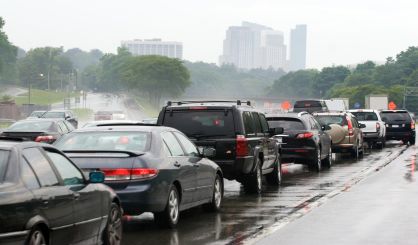 Finding ways to lower Michigan's auto insurance rates is on the front burner for a state Senate committee. At a committee hearing today, Detroit Mayor Mike Duggan again pushed for overhauling the system, and state Senator Tom Barrett said auto insurance is the biggest pocketbook issue facing our state.
"I feel very strongly that we've criminalized the act of being poor in the state of Michigan, because if you're poor, there's no way you're going to be able to afford auto insurance," noted the Republican from Charlotte.
Detroit Mayor Mike Duggan also testified this morning at the Senate Insurance and Banking Committee hearing on the topic.
"Car owners in the state of Michigan are the only people in America still paying hospitals usual and customary charges because we can't get out of a 1972 law," said the mayor.
Michigan has the highest auto insurance rates in the nation. Legislative leaders have said lowering auto insurance rates is among their top priorities. Senator Aric Nesbitt of Lawton has introduced the first bill in that chamber to tackle the issue this year.