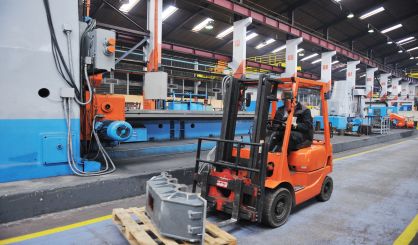 Manufacturing in southwest Michigan remains strong. Kinexus CEO Todd Gustafson tells WSJM News the latest state report for the region shows the manufacturing industry grew by 5% in 2018. Gustafson says the industry is southwest Michigan's economic driver, employing more than 18,000 people.
"Southwest Michigan's numbers are equal to or higher than the average numbers for the state of Michigan, and so we have — in a good way — a disproportionate number of manufacturers in our region compared to across the state," Gustafson said.
As for unemployment in Berrien County, it was at 4.3% in December, down by 0.8% since December of the previous year. Gustafson tells us work still needs to be done to remove barriers to employment for some people. A major one is lack of transportation.
"We do have a growing crisis in terms of transportation and its effect on businesses finding and keeping people, and people getting to and from work."
Gustafson says the region must address its lack of effective mass transit. He says another challenge is the talent pool, telling us more training and education opportunities need to be available to workers.