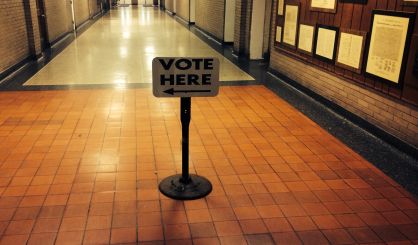 An event is planned for today in St. Joseph to help encourage and inform women interested in running for political office. Organized by Laura Goos, Amanda Hirsh, and Kim Jorgensen Gane, "Vote Her In, Why Not You?" will be a non-partisan program for women looking to run for office. Goos tells WSJM News they'll discuss several aspects of managing a campaign.
"That includes things like understanding campaign finance, understanding getting out and talking to people, canvassing, what it means from a time commitment perspective," Goos said.
The presenters will include strategist and leadership coach Shannon Garrett, activist and author Rebecca Sive, Western Michigan University instructor Alberta Griffin, and Annie Brown, the west Michigan coordinator for Senator Gary Peters. Goos tells us the forum will be today starting at 1:30 p.m. at the St. Joseph Maud Preston Palenske Public Library.