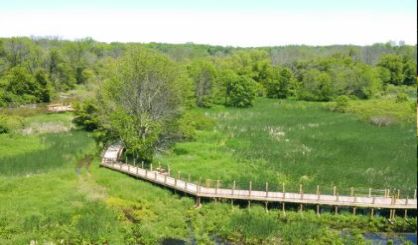 Public input is being sought by the Berrien County Parks Department for the next parks master plan. Berrien County Parks Director Brian Bailey tells WSJM News the plan is needed to qualify for state grants. It outlines improvements planned at county parks. Bailey says meetings will be held throughout 2019 at different locations for residents to weigh in. He says the last meeting attracted plenty of interest.
"Probably 30 to 25 different people, and some of the comments were related to disk golf at Madeline Bertrand, and other opportunities at Madeline Bertrand," Bailey said. "At Silver Beach, they talked about the playgrounds. The linear trail concept was mentioned a number of times."
Improvements outlined in the plan include playground upgrades at Silver Beach County Park and bridge work at Love Creek County Park. Bailey says a couple of public sessions where people can comment are planned for this month. They will both be Wednesday, March 20. The first will be from 3 to 4:30 p.m. before the Berrien County Parks Commission Meeting at Love Creek County Park. After the meeting, they'll take more input from 7 to 8.