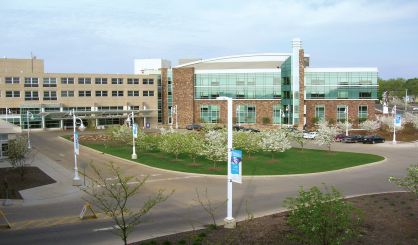 Around 60,000 patients who have been treated by Spectrum Health Lakeland and its various services in southwest Michigan are being notified of a data breach. Spectrum Health Chief Privacy Officer Leah Voigt tells WSJM News the hack happened at Wolverine Services Group, a vendor that handles mailing services with healthcare groups all over the state.
"Patients should know that if they have been impacted, if their information was encrypted at Wolverine, that they should be receiving a letter within the next seven to ten days," Voigt said. "That letter will explain the situation in more detail. It will also provide patients information to receive one year of identify theft protection and credit monitoring at no charge."
In addition to that credit monitoring, Voigt says patients should watch their financial accounts. Spectrum says an investigation found no evidence that patient information was removed from Wolverine's system. However, it also could not confirm information was not removed. Therefore, the incident has been reported as a data breach. Because Wolverine sends billing statements to patients, the information in question could include names and addresses, health services provided, insurance companies, and Social Security numbers. You can find out more right here. The data was first announced this week with the Michigan Attorney General saying more than 600,000 Michiganders may have been compromised.