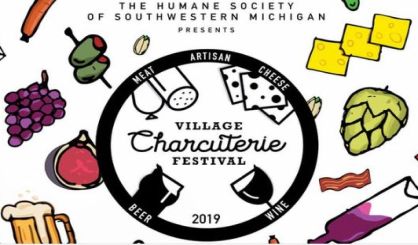 Set for April 20 is the Humane Society of Southwestern Michigan's third annual Village Charcuterie Festival in Stevensville. Humane Society Director Jill Svoboda tells WSJM News the event is a fundraiser that comes in the form of a party held downtown. It will feature a variety of locally-made brews and other spirits.
"We shut down the entire street," Svoboda said. "We're under a big tent. We have over 20 vendors, and so your ticket lets you in, you get to try all of these exclusive, brand new beers from all of these different, exciting breweries, craft brews. There's wineries there, there's cideries there."
There will also be several food vendors. The Charcuterie has a limited number of tickets, so Svoboda says those who want to go should reach out soon. The money raised from the event will go into the Humane Society of Southwestern Michigan's operating fund.