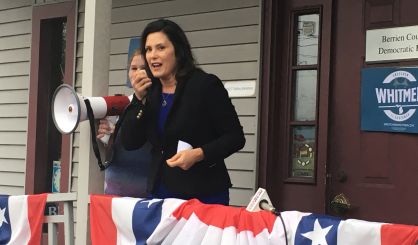 Governor Gretchen Whitmer has been in office for 100 days, and environmental leaders met in Lansing Thursday to review her performance. Michigan League of Conservation Voters Director Lisa Wozniak said the governor has made the drinking water crisis a top priority.
"Governor Whitmer took action in March to begin developing a drinking water standard for PFAS, and under her direction the Michigan PFAS Action Response Team, or M-PART has been charged with developing a drinking water standard by the first of July," Wozniak said.
Wozniak also said just last week the Michigan Department of Health and Human Services set a much lower PFAS screening level for five different forms of the chemical. She says the levels will be used to determine if action is needed when those toxins are found in drinking water.