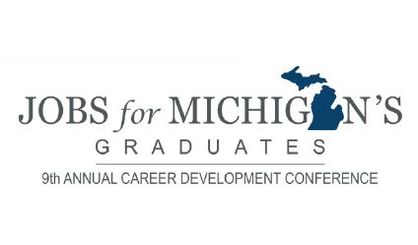 Thursday will bring the ninth annual Jobs for Michigan's Graduates Mock Interview Day at the Riverview campus of Whirlpool in Benton Harbor. Jobs for Michigan's Graduates Deputy Director Mollie Waller tells WSJM News Mock Interview Day will give 50 JMG students a chance to learn some of the soft skills that it takes to land a job. The students will take part in job interviews led by Whirlpool volunteers focusing on multiple positions.
"Primarily, manufacturing is focused, but a lot of it is also about the general questions that for any particular interview you may be asked," Waller said.
Waller says the students learn how to dress, how to look someone in the eye, and how to answer standard interview questions. She notes someone can learn the qualifications for a job at school, but not necessarily those soft skills. Mock Interview Day begins at 9:30 a.m. with a tour of the Whirlpool facility. Then come the interviews, feedback sessions, and a panel discussion.