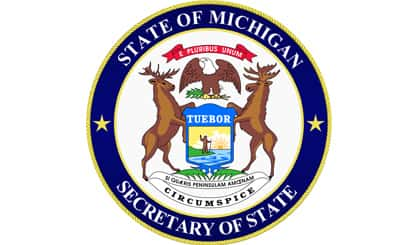 Michigan Secretary of State Jocelyn Benson says you should be able to do more things with her department's website and also with the self-service kiosks in its branch offices. Benson this week released a list of recommendations for how services at branch offices could be improved. She tells WSJM News she thinks the kiosks should be revamped so they break down less often, and she wants more of them.
"If we, for example, can create a self-service station that not only enables you to renew your licenses and tabs, but do a title transfer and other things, then we can put something like that in a courthouse, in a private business, in a Meijer, in a Target to eliminate the need for people to go to branch offices at all," Benson said.
Benson says the Secretary of State website needs to be updated, and she wants to speed up the process for those who go into a branch office to conduct their business. For example, she suggests all offices allow for appointments, for people to be able to get in line via text message before arriving, and for there to be more express lanes. Benson compiled her report after spending her first 100 days in office touring all 131 branch offices around Michigan. You can find the report right here.