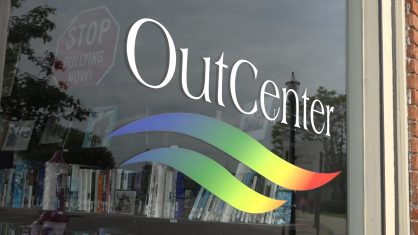 The OutCenter in Benton Harbor is gearing up for its annual Lake Effect Pride event. Set for Saturday, June 8 at the Four Winds Casino in New Buffalo, Lake Effect Pride is a chance for the OutCenter to celebrate its accomplishments of the past year and also recognize allies. Director Mary Jo Schnell tells WSJM News they'll give out their annual Ally of the Year Award, and the winner is the St. Joseph City Commission.
"Mayor Michael Grey, Mayor Pro Tem Laura Goos, Jeffrey Richards, Peggy Getty, and Lynn Todman for their leadership and commitment to equality for LGBTQ people by enacting the first non-discrimination ordinance in Berrien, Cass, and Van Buren counties," Schnell said.
Schnell says it was breathtaking to see the commission understand the need to fight discrimination. The Communities that Care and Volunteer of the Year awards will also be presented at Lake Effect Pride. Schnell says it's a "party with a purpose." Tickets to Lake Effect Pride are available online, and proceeds go to the OutCenter.
Below are other winners of OutCenter awards being handed out at Lake Effect Pride:
The Mark Wasil Volunteer of the Year Award
–Paula Camp
For her leadership with the League of Extraordinary Genders and Southwest Michigan VOICES.
Communities that Care Awards
–The McMartin Family
For providing important opportunities for school leaders and counselors to hear about the vulnerabilities of LGBTQ+ youth, and the work of the OutCenter to help these youth, their families and school communities.
— Linh Hatch
For helping the OutCenter in such a creative way by starting and hosting, (along with the teens), a teen podcast – Out of the Technicolor Closet. The Podcast provides
important opportunities for people to hear about the vulnerabilities of LGBTQ+ in our community and topics that matter to our youth.
–Pastor Susan Greenwood of Coloma UCC
For introducing the OutCenter to her colleagues in a way that helps to begin to close the gap between the LGBTQ+ community and the religious community and for using her church as a host place when the GSA of Coloma needed a place to meet.
–Alexandra Newman of The Herald Palladium
For educating SW Michigan by writing about the LGBTQ+ community, their experiences and the work of the OutCenter.