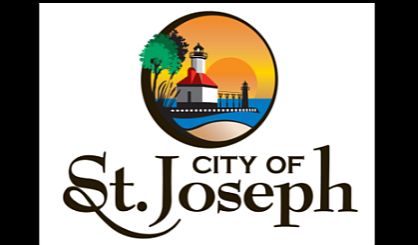 Decisions by the St. Joseph City Commission on a pair of Commercial Rehabilitation Exemption Certificates are on hold. The commission voted to table the votes on those tax breaks for both United Federal Credit Union's proposed new headquarters at 150 Hilltop Road in a former Whirlpool building and for Fiskars in the Edgewater district. Commissioners Peggy Getty and Laura Goos both explained their reservations on taking a vote.
"I don't feel I've had enough time to prepare to make a decision or to read through the information that's been provided," said Getty.
Speaking to Cornerstone Alliance representatives speaking on behalf of United Federal Credit Union, Goos noted "you've all put in a ton of work on this, and for us to make a decision on the fly, I don't think is respectful." Goos did add she's not opposed to helping companies with tax breaks, but wanted more time to digest what they'd been given. Getty and Goos were joined by Commissioner Lynn Todman in voting t0 table the decisions until June 24.
Cornerstone Alliance's Rob Cleveland reminded the commission the credit union had several possibilities for locating the new facility, and chose to stay in St. Joseph rather than go out west to Nevada.
The city commission did, however, approve plans by UFCU to add an ATM on the west side of the parking lot of the 150 Hilltop building over the objections of the property owner next door. Realtor Elena Oelke expressed her concerns about possible crime at the ATM and the increase in traffic having the automated machine will bring day and night at the corner of Lakeshore Drive and Hilltop.