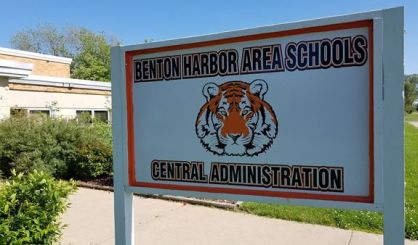 Members of the Benton Harbor Area Schools Board of Education met Wednesday with state officials in Lansing to discuss alternatives to closing the district's high school. The proposed closure is a move that Governor Gretchen Whitmer is seeking to resolve the district's $18 million in debt and poor academic outcomes. Whitmer told The Detroit News on Tuesday her plan to at least suspend the high school for a while and send the students to surrounding districts isn't necessarily set in stone.
"We put a thoughtful solution on the table," Whitmer said. "If someone has a viable alternative that Treasury and MDE feel addresses the outcomes for kids as well as the debt, then we're certainly interested in considering it."
However, Whitmer said suspending the high school will make it easier for Benton Harbor Area Schools to get its debt under control and improve student achievement. Under her plan, the district would operate as a K through 8 school district. She was not present for meetings with the school board Wednesday, but a Whitmer spokesperson says state officials look forward to receiving additional information from the school board to review by the deadline at midnight Friday.