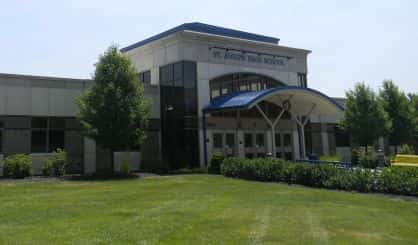 Four finalists will be in St. Joseph next week to be interviewed for the superintendent job for St. Joseph Public Schools. The position is opening up with the departure this summer of Ann Cardon to be the superintendent of Traverse City Area Schools. The district says 20 applied for the job, with most from Michigan but interest also came from school officials in California, Colorado, Illinois, Pennsylvania, and Wyoming. The board will interview two candidates on Tuesday and two on Wednesday.
Up first will be former Ida Public Schools superintendent Richard Carsten at 2:30 Tuesday afternoon, followed at 4 by Dryden Community Schools superintendent/principal Mary Finnigan. Next Wednesday, the board will interview Dr. Thomas Bruce at 8 a.m., followed by Thomas Livezey at 9:30. Bruce is the director of curriculum and instruction at Arcadia Unified School District in California, while Livezey is the superintendent of Oakridge Public Schools in Muskegon.
The interviews are open to the public. All four will take place at the district's Administrative Office Conference Room in the North Lincoln Administration Building at 3275 Lincoln Avenue in St. Joseph.