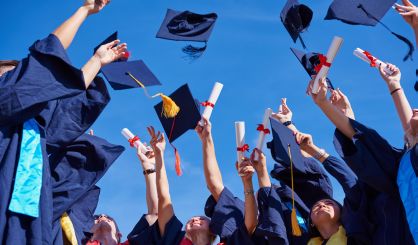 The Niles Scream Park has announced its community project scholarship recipients for the year. Secretary Kelly Welch tells WSJM News six young people from Niles, Brandywine, and South Haven High Schools have been picked for $500 scholarships from the non-profit park. Some of them were volunteers for the attraction, but that's not the only reason they'd be picked.
"A lot of it is based on community service and academic merit, and then we do also look at the need for them," Welcch said.
Welch says the Niles Scream Park donates all its proceeds. Since 1992, it's awarded more than $58,000 in scholarships. Last year, the 45th consecutive year for running the park, it raised more than $132,000. It's raised more than $1.9 million for charity since 1996. Welch says they're busy preparing for the next season, which will open on Friday, September 13.
The scholarship recipients are as follows:
Taylor Altergott, Niles High School "William F. Alford Jr. Memorial Scholarship"
Destiney Patrolia, Brandywine High School "John Carlson Memorial Scholarship"
Emily Burge, Brandywine High School "Keith Shurte Memorial Scholarship"
Grace Burge, Brandywine High School "Keith Shurte Memorial Scholarship"
Aynslee Myer, Niles High School "Lou Milley Memorial Scholarship"
Benjamin Myers, South Haven High School "Gottlieb Christ Memorial Scholarship"