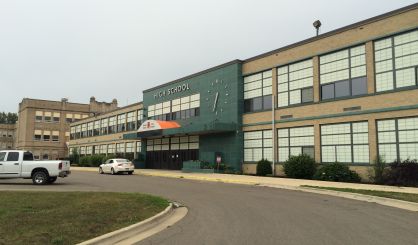 The Benton Harbor Area Schools Board of Education is considering who will serve on the Community Engagement and Advisory Committee the state has proposed for turning the district around. At a Tuesday work session, board President Stephen Mitchell said the Michigan Department of Treasury has been talking with trustees about the makeup of the committee, and the board has seen a couple of resolutions to establish it. However, trustees have added some suggestions. Vice President Joseph Taylor said the state should listen.
"We are a board that's not under state control, that's not under any control, and so whatever we need to have on this advisory committee, we can deem that," Taylor said. "So to the board of education, don't be afraid of that. They are giving suggestions, but it almost seems like they don't take any suggestions from us."
Taylor said the board has suggested the district CFO, an additional trustee, a student, a teacher, and others be on the committee. The board will spend the next week working to solidify that list. Also, Taylor said the Michigan Department of Education should be involved in the process.
"I believe the board needs to ask MDE to put us into a partnership agreement before we develop the operational plan so that we have protection from dissolution or dissolving the district."
Taylor said the board needs assurance. President Mitchell said Treasury wanted the board to approve a resolution creating the committee this week, but there was no way that was going to happen with so many questions. There could be a vote next week.