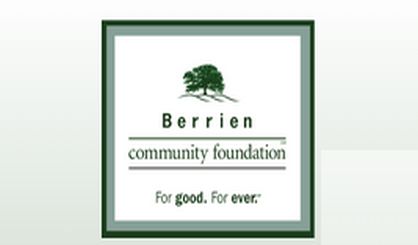 Some grants and awards for 2019 have been announced by the Berrien Community Foundation as it held its 67th annual meeting this month in St. Joseph. BCF President Lisa Cripps-Downey tells WSJM News the new Alamar Non-Profit Sustainability Grant of $75,000 was announced for St. Joseph Today so it can provide retirement benefits to its employees.
"It's $25,000 for three years to a non-profit organization serving Berrien County," Cripps-Downey said. "It's really focusing on keeping non-profit organizations healthy by finding creative, sustainable ways to take care of the employees."
Cripps-Downey says also announced this week was the $50,000 Stephen E. Upton Love Your Community Grant for the Ferry Street Resource Center in Niles.
"That really focuses on providing opportunities for residents of southern Berrien County to gain access to some of the programs and services that are more readily available in our part of the county. Sometimes, they are hindered in getting those services because of transportation."
Cripps-Downey says the 2019 Golden Acorn Award for Arts Innovation was presented to the Ghostlight Theater in Benton Harbor for the work it's done to transform an old vacant building in the Arts District. Finally, the Golden Acorn Award for Volunteerism went to Carol Oehlhaffen, a 30 year BCF volunteer. The BCF meeting was also a chance to recap the past year for the organization. Cripps-Downey says attendees learned $8.1 million in grants and scholarships administered by the Berrien Community Foundation were awarded in 2018.