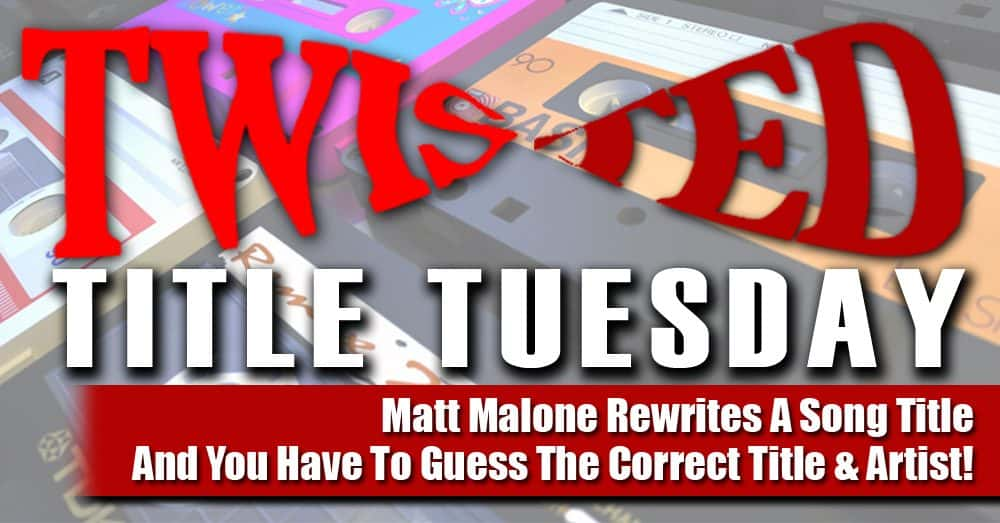 Twisted Title Tuesday:
"THE OPPOSITE OF NO"
Ricky from Dowagiac has the correct song title and artist! Listen below!
Presented By Listing Leaders Michigan – A more comfortable way to buy or sell real estate, working with you to make buying and selling homes fun, comfortable, less intimidating! Changing Real Estate Forever!
Podcast: Play in new window | Download | Embed
Subscribe: Apple Podcasts | Android | Email | Google Podcasts | Stitcher | TuneIn | RSS | More