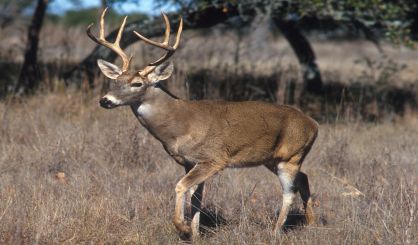 Firearm deer hunting season is now underway in Michigan, and that means big bucks for the state's economy. Michigan Department of Natural Resources spokesperson Ed Golder tells WSJM News hunting is a part of Michigan's heritage.
"Over the next couple of weeks, in fact, there should be about half a million hunters should be heading into the woods," Golder said. "Firearm deer season is, by far, our most popular hunting season of any kind. So we always think of it as sort of our Super Bowl."
Golder says hunting and fishing combined are a $11.2 billion industry in the state each year, with hunting accounting for $9 billion in economic activity. Deer hunters, of course, are the biggest part of that. It's major in southeast Michigan.
"There was a recent study that was commissioned by the Michigan United Conservation Clubs and conducted by the Michigan State University's Broad School of Business, and it found really that that southeast Michigan area has the largest economic impact where hunting is concerned just because of population, sporting goods stores, that kind of stuff."
Most of the hunting takes place in northern areas of the state. Last year, hunters in Michigan harvested 361,000 deer, and the total is expected to be similar this year. However, Golder says hunting is often about more than just harvesting a deer. He hears from many hunters that the experience of being out in the woods with friends or loved ones is the best part. The firearm season runs through December 1.