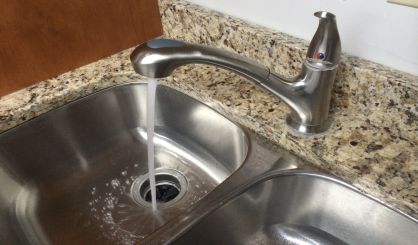 The city of St. Joseph will soon be sending out letters to homeowners who have lead or galvanized water service lines. City Manager John Hodgson gave the results of the city's Preliminary Distribution System Materials Inventory at Monday's city commission meeting, saying 2.7% of the lines for certain have lead either on the public or private side.
"There's only about 100 that we've actually set eyes on and see lead or galvanized previously connected to lead, but the vast majority of the service lines left in town, about 63%, we suspect probably have lead in them," said Hodgson.
St. Joseph will soon start to replace those lead lines, required by state law to do so beginning next year.
"Over the next 20 years, water systems are required to replace 5% of the lead services each year," said Hodgson. "That's as long as the water system meets lead in drinking water standards."
Hodgson was asked by Commissioner Jeff Richards about how it will be paid for. The city manager noted Benton Harbor is a little ahead of St. Joseph in terms of lining up funding through the Drinking Water Revolving Fund, which he says is an option.