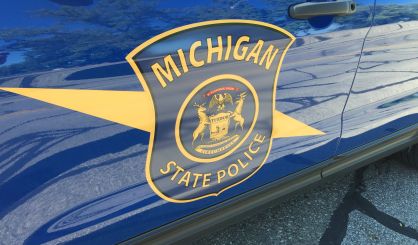 With January being National Human Trafficking Awareness Month, Michigan State Police are making an extra effort to spread awareness about the crime. MSP Sergeant Scott Morrison with the motor carriers division tells WSJM News troopers are reaching out to truck drivers with pamphlets and cards listing signs of human trafficking and how to report it. Morrison says truckers are in a unique position to spot human trafficking.
"They stay at truck stops, they stay in park and rides, things like that, where we do see a lot of higher activity of solicitation and the use of people for the sex trade," Morrison said.
State police have been working with Truckers Against Trafficking since 2015 to stop the crime, and the partnership has produced results as truckers report suspicious activity.
"Law enforcement agencies have been able to recover younger women and younger men that were being trafficked just because of something suspicious that passed them on the interstate."
Morrison say most cases of human trafficking involve individuals forced into the sex trade. A sign that someone may be a victim is if they are hanging around a truck stop, approaching multiple semis. Michigan State Police are speaking to truckers along major highways this week, and also conducting training sessions at some trucking companies. You can find out more at TruckersAgainstTrafficking.org.