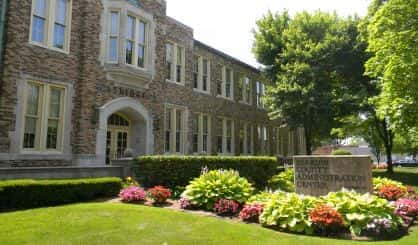 South Haven City Manager Brian Dissette will be the next county administrator of Berrien County, assuming the contract negotiations go well. The Berrien County Board of Commissioners on Thursday voted unanimously to begin working on a contract for Dissette following an interview. While being questioned by commissioners, Dissette said much of his work in South Haven has involved the formation of partnerships.
"We've created shared services for recreation, for planning and zoning, we've improved shared services for police operations, and then we've refined and grown our shared services for our ambulance and fire service."
Then there's COVID-19, which will affect county operations in a major way. Dissette said he has a list of initial priorities.
"Building those relationships, understanding the challenges your community members are facing. Starting with the private sector, working with the various chamber officials, with the various economic development officials, trying to understand how big of a hit are we going to take to the economy, how many people are we going to lose from this community."
When asked what wakes him up in the middle of the night, Dissette says the situation everyone is in right now would be a good example. He said the pandemic will certainly mean major revenue challenges for county and local governments. The way to deal with those challenges, he said will be cost controls, possibly some painful. Dissette also stressed his experience with expanding recreational facilities in South Haven. The goal is to have him on board to replace retiring Berrien County Administrator Bill Wolf by July 1. Dissette was hired as South Haven's assistant city manager in 2006, and became city manager in 2008.