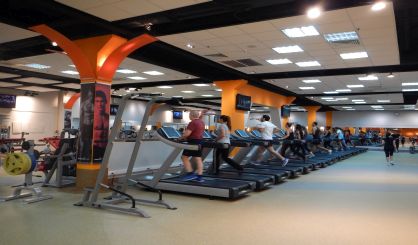 Gym owners in Michigan are getting desperate to reopen as their state-mandated COVID-19 shutdown nears five months. Michigan Fitness Club Association Vice Chair Alyssa Tushman runs three gyms in metro Detroit, and tells WSJM News Michigan is one of the few states that's forcing gyms to remain closed. It's looking like many will stay that way forever.
"What small business do you think can be viable with zero income for that length of time, and the information that we're starting to gather now is how many have actually closed their doors permanently," Tushman said. "It's probably a lot more than people think."
Tushman says expenses don't go away because the business is closed.
"It's a very dark place. I personally had to borrow money to meet our last trainer payroll. Our trainers are doing Zoom classes, and I don't think people understand that we have days or weeks left before we're completely shuttered."
Tushman testified in Lansing this week about the problem. She points to a survey by the California Fitness Alliance indicating that since re-opening on June 12, its members report no cases of COVID-19 have been traced to California fitness centers. Tushman says her organization got no communication from the governor's office until last week when it staged a workout at the Michigan Capitol. She was able to speak to a representative of the administration at that time, but has heard nothing since.