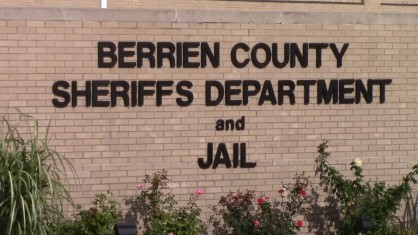 Plenty is being done at the Berrien County Jail to reduce the spread of COVID-19. Berrien County Sheriff Paul Bailey told county commissioners Thursday everyone who is booked at the jail gets tested. He noted there are around 250 people housed in the facility.
"Today we only have one positive test inside the jail," Bailey said. "That person is in isolation until they are quarantined for 10 days. So I think everything that we've done in there and the equipment you have allowed me to have has kept things down."
Bailey said the one inmate who has tested positive is in isolation and will be quarantined. He thanked the Berrien County Board of Commissioners for approving the purchase of an ultraviolet machine and a mist machine for the jail. He added they've also hired a full time cleaning person.