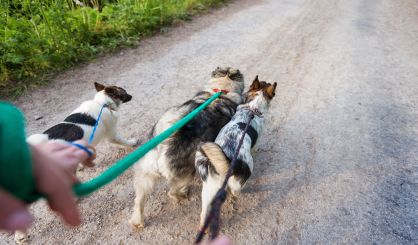 The Humane Society of Southwestern Michigan is in trouble, and it's asking the public to help out. Spokesperson Xay Somsanith tells WSJM News the organization has had to cancel all of its normal fundraising events this year.
"Bets for Pets has been canceled," Somsanith said. "That brings in about $60,000 in donations for us. The Charcuterie Festival with the village of Stevensville and the Watermark Brewing Company, that's about $17,000 lost in fundraising for us."
Even smaller fundraisers, like when restaurants hold support nights, have gone away. This leaves the Humane Society of Southwestern Michigan facing some trouble paying its bills. Somsanith says they have basic facility costs that have to be paid, like an electric bill of about $1,200 for the month. If the Yeager Family Pet Shelter is going to remain open for the rest of the year, the Humane Society will need to raise about $25,000. You can help by making a donation at HumaneSocietySWM.org.