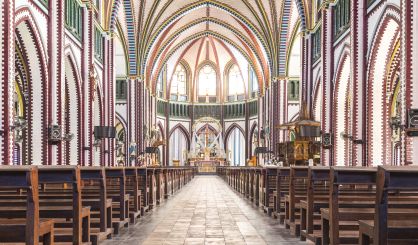 For some, Christmas Eve means finding last minute gifts, prepping a meal, and getting ready for church. Catholic churches will be holding evening and midnight masses tonight. Father Adam Nowak told Michigan News Network it's important because of all of the turmoil this year.
"We need to get together and pray together, like at mass," Nowak said. "In this time of darkness and constant change and challenge, we need hope."
All churches in the Archdiocese of Detroit will require parishioners to wear masks and social distance. Many churches have limits to the number of people who will be allowed in for the service.