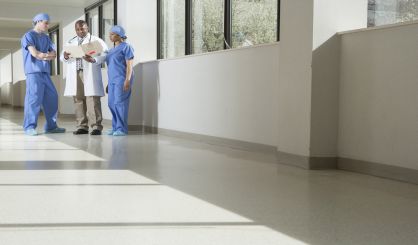 Berrien County's COVID-19 rates are currently about double what they were a month ago as the effort to get vaccines distributed continues. During a Wednesday update, Berrien County Health Officer Nicki Britten said a silver lining is that the rate is still lower than it was last fall. She also noted most of the new cases are with younger patient as the older population gets vaccinated. As for the governor's request that schools voluntarily close, Britten said schools are relatively safe and not where most COVID cases originate. Spectrum Health Lakeland CEO Loren Hamel talked about hospitalizations.
"We've seen them increase," Hamel said. "We've seen them increase at a slower rate than our previous surge, and with a bit of a younger population. We're running in the mid 40s in terms of inpatient census. The portion that are in the Intensive Care Unit is a little lower."
Hamel said the mortality rate also appears to be lower. However, he also cautioned that just being young doesn't guarantee you won't have a severe or even fatal case of COVID. Britten noted several places in Berrien County are doing simple nasal swab tests, not the "Q-tip shoved into your brain" tests. So, if that's still keeping you from getting tested, she said don't let it.