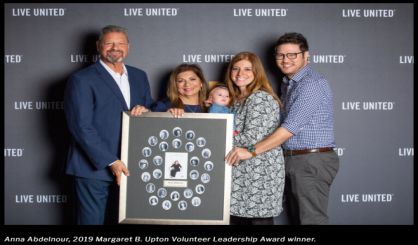 The United Way of Southwest Michigan is getting ready to honor community volunteers with its annual Volunteer Recognition Event, and it's taking nominations for awards now. The is National Volunteer Week, and the organization says it's a good time to highlight all of the hard work people do for the community. United Way of Southwest Michigan Director of Volunteer Engagement Debbie Ramirez tells WSJM News over the past year, people have stepped up.
"Whether it has been making masks or helping to direct cars at a vaccination clinic, or making phone calls to seniors who are shut in and lonely, volunteers in southwest Michigan and beyond have stepped up in tremendous ways," Ramirez said.
Ramirez says it's inspiring to see people come forward at a time of need. The deadline for nominations for volunteer awards to be submitted to United Way is June 30, while the recognition event will be in October. You can nominate someone right here.