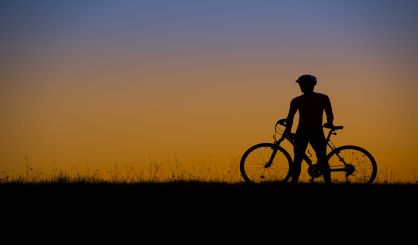 A Detroit man has been braving the rain and wind, sitting for hours and hours on a bicycle seat to draw attention to the need for money start-up cash for Black entrepreneurs. Black Leaders Detroit CEO Dwan Dandridge set off on his bike from Marygrove College Sunday, headed all the way to Mackinac Island. He spoke to Michigan News Network.
"Especially the first round, not many Black entrepreneurs received it," Dandridge said. "There were some things with getting it processed and getting applications in. There was an obstacle where some of the banking institutions were working with the bigger, I guess in their minds, more important customers."
Dandridge says even with all the pandemic stimulus funds, a lot of that money did not go to Black entrepreneurs. He's riding to the Mackinac Policy Conference to network with those who have access to capitol.
Comments