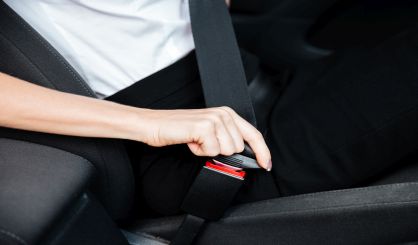 With Memorial Day approaching, the Berrien County Sheriff's Department is conducting a Click It Or Ticket seatbelt enforcement campaign. Chief Deputy Robert Boyce tells WSJM News there will be extra patrols out on the roads starting Monday through June 5. He says seatbelt use in Michigan has dropped recently.
"The seatbelt usage rate in Michigan in 2021 was 92.6%, but in 2019, it was 94.4%," Boyce said. "So, almost 2% of the population stopped wearing their seatbelts."
Boyce says the statistics show not wearing a seatbelt greatly increases your chances of being killed in a crash.
"51% of males killed in crashes were unrestrained and 41% of the females killed in crashes were unrestrained."
Consider that 90% of drivers use their seatbelts nationally and about half of those who die in crashes aren't wearing seatbelts. Boyce says not wearing a seatbelt is a primary offense for which you can be pulled over. It's a civil infraction with a fine of usually around $100. The Berrien County Sheriff's Department is expecting Memorial Day weekend to be busy as people get back out after staying home in the pandemic.
Comments