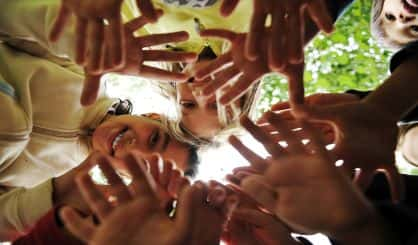 The Michigan Department of Health and Human Services is looking for some new foster families as the number of licensed foster homes in the state has dropped during the pandemic. Department foster care recruiter Jessica Sweet tells WSJM News the state usually tries to find relatives with which to place a child who's been removed from the care of their parents. When that can't be done, it seeks a licensed foster family.
"Our licensed foster parents are families who have stepped forward to fill the need to be available for children when they come into care, to help support the child through that difficult time, and their family," Sweet said.
Sweet says there are around 10,000 children in foster care in the state at any given time.
"Currently we have a little over 4,900 foster homes in Michigan, and we are always looking for more foster families. The more foster families that we have, the more likely we are to be able to find a really good match for a child's needs."
Sweet says you must go through orientation and be licensed to be a foster home. She hears from those who have been foster parents it's a challenging but rewarding experience that requires a lot of patience. The state works with several private partners on placing foster kids. To learn more, go to Michigan.gov/HopeForAHome.
Comments