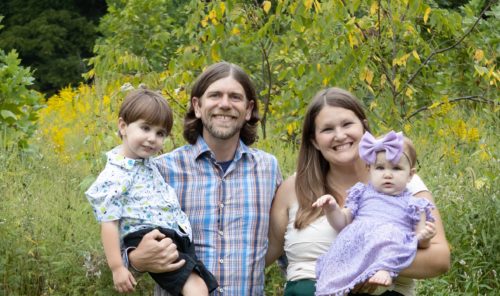 With plenty of experience booking talented local, regional and national bands to perform at Benton Harbor's The Livery, Buchanan resident Brandon DeJaynes will now have another avenue to use his skills.
The Buchanan Area Chamber of Commerce announced this week it has hired DeJaynes to the position of Executive Director. This role is primarily responsible for maintaining and promoting the current chamber membership, soliciting new members, and handling the public relations end of all chamber events.
DeJaynes said he will continue his role as Booking & Promotions Manager at The Livery, and is looking forward to lending his services to Buchanan.
"Buchanan is not only my home, it's a vibrant and growing community that is ready to take a bigger step towards future development," said DeJaynes, who has lived in Buchanan for 11 years. "My goal is to help forge a deeper connection between our residents and the resources that are available to them. We want to showcase our town as a great place for families to live, businesses to thrive, and visitors to feel welcome, because we are all of those things."
Chamber Board President Fran Terry said DeJaynes is a great fit for the role.
"The on-the-ground experience that Brandon brings to our team is invaluable," Terry said."Coupled with his communication skills, warm personality, and work ethic, we think he will help connect the chambers vision for the future in many ways."
Additionally, DeJaynes has worked several years for CID Entertainment (Philadelphia, PA) in site operations, dispatch, and travel coordination managerial roles for various large-scale festivals including Bonnaroo, Coachella, and The Hangout.
DeJaynes graduated from Illinois Central College in East Peoria, IL where he was a member of the Cougars baseball team, and a Scholar-Athlete; before attending University of Illinois in Champaign, IL.
Comments