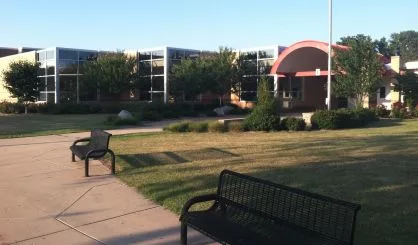 A new $1 million commitment to Lakeshore Public Schools has been announced by the Lakeshore Excellence Foundation. Foundation President J.C. Andersen told us this week the group is donating the funds to the district for several initiatives that were identified by the administration.
"It's a great collaboration among the administration, among the school board, and among the Lakeshore Excellence Foundation," Andersen said. "We're an independent fundraising organization for the benefit of Lakeshore Public Schools."
Lakeshore Superintendent Greg Eding says the programs to be supported with the $1 million commitment include a new $250,000 RAV Employee Appreciation Program for teachers over the next five years and a $220,000 investment in early literacy.
"We're making the commitment as a district to improve our early literacy among all of our schools, and the foundation said, 'Hey, we get around that idea and really want to help you get the money you might need to help with that program.'"
Eding says $175,000 will buy new weight room equipment and upgrades, $80,000 will purchase CNC machines, $50,000 will be spent on broadcast equipment, and $50,000 will go to the PLC Initiative. Some of these initiatives, like the weight room improvements and the CNC equipment will be immediate. The foundation has already raised about $600,000 of the donation. Andersen says anyone who wants to help reach the other $400,000 can donate at LEFOnline.org.