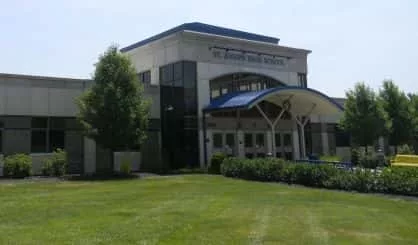 The St. Joseph Public Schools Foundation is raising funds for the purchase of a new Steinway concert grand piano to memorialize longtime St. Joseph High School Choral Director Dennis Bowen. The foundation's Bob Ehrenberg tells us after Bowen died this year, students who were mentored by him started talking about ways he could be honored.
"Wen it came down to it, we realized that the concert grand piano on the high school stage is almost 60 years old, and it's got a muffled sound and has needed many repairs over the years," Ehrenberg said. "This was a piano that was his baby, so to speak. He took care of it with kid gloves. We thought it was most appropriate to honor him by replacing that piano with a brand new grant concert piano from Steinway."
Ehrenberg says the new Steinway will cost around $200,000. The foundation is now collecting donations so it can be bought to replace the old piano that Bowen so diligently maintained. The goal is to have the new piano in time for the annual Christmas concert on December 18. Ehrenberg says with Bowen having mentored hundreds of students over the years, he suspects it won't take long to raise the money. Anyone can donate at SJPSFoundation.org or by calling the foundation.