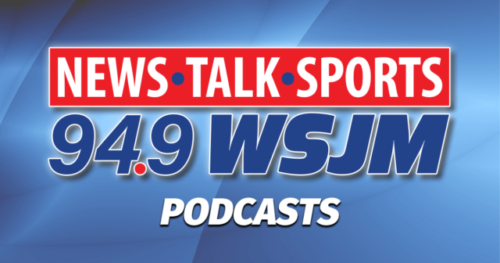 MLB – Major League Baseball
Last Night
Detroit Tigers 4, Los Angeles Dodgers 2
Washington Nationals 13, Chicago White Sox 3
Pittsburgh Pirates 13, Chicago Cubs 7
Tigers 4, Dodgers 2 – Detroit rookie Reese Olson pitches the Tigers past the Dodgers 4-2 to avoid a sweep
Rookie Reese Olson won for the third time in his last four starts, combining with two relievers on a three-hitter to help the Detroit Tigers beat the Los Angeles Dodgers 4-2 and avoid a sweep in the three-game series. Olson allowed one run on two hits in six innings Wednesday. His only mistake came in the sixth inning when Max Muncy drove an elevated slider into the stands in right-center to trim the Tigers' lead to 2-1. The 24-year old right-hander has given up just five runs in 30 innings over his last five starts. Will Vest worked 1 2/3 innings for his second save.
Nationals 13, White Sox 3 – Lane Thomas' grand slam helps Nationals blast White Sox 13-3
Lane Thomas hit a grand slam and the Washington Nationals routed the Chicago White Sox 13-3. Joey Meneses and Dominic Smith also homered for Washington, which won back-to-back games for the first time since taking three in a row from Aug. 24-26. Chicago has dropped nine of 12 and 14 of 19. The White Sox are 37 games under .500 for the first time since finishing 62-100 in 2018.
Pirates 13, Cubs 7 – Cubs lose for 6th time in 7 games, 13-7 defeat to Pirates as Palacios hits 3-run homer           
Joshua Palacios hit a three-run homer in a seven-run fourth inning and the Chicago Cubs' postseason drive remained stalled with their sixth loss in seven games, 13-7 to the Pittsburgh Pirates. Connor Joe hit a two-run homer in the sixth as All-Star Justin Steele lost his second straight start, allowing six runs and eight hits in three-plus innings. Chicago, which has lost nine of 12, remained a half-game ahead of Miami for the third NL wild card spot, with Cincinnati another half-game back.
Tonight
Pittsburgh (Oviedo 8-14) at Chicago Cubs (Hendricks 6-7), 7:40 p.m.
Detroit (Skubal 6-3) at Oakland (Medina 3-9), 9:40 p.m.            News/Talk/Sports 94.9 WSJM 9:15
White Sox are off
MLB – Tigers outfielder Riley Greene undergoes Tommy John surgery on his right elbow
Detroit Tigers outfielder Riley Greene underwent Tommy John surgery on his right elbow. The procedure on Greene's non-throwing elbow was performed Wednesday in Dallas by Texas Rangers team physician Dr. Keith Meister. The Tigers anticipate Greene, the fifth overall pick in the 2019 amateur draft, will be ready by the start of next season. Greene was injured while making a diving catch on a line drive by Tim Anderson during the fifth inning of a Sept. 1 game against the Chicago White Sox.
NFL – National Football League – Week 3
Tonight
New York Giants at San Francisco 49ers, 8:15 p.m.
NFL – Bears DC Alan Williams resigns, says he has to take care of his health and family
Chicago Bears defensive coordinator Alan Williams has resigned, saying he needs to tend to his health and his family. Williams' resignation comes just two games into his second season. In a statement, Williams thanked the Bears and their front office and ownership, and vowed to coach again. He missed last week's loss at Tampa Bay for what the team said were personal reasons after working the opener against Green Bay. Coach Matt Eberflus called the defense in Williams' absence and figures to do so again when the Bears visit Patrick Mahomes and Kansas City on Sunday.
NFL – Fields says he's being given too much info by Bears coaches, needs to trust instincts
Chicago Bears quarterback Justin Fields indicated he is being given too much information by the coaching staff and thinking too much as a result rather than trusting his instincts. Fields says he played "kind of robotic" in last week's loss at Tampa Bay. And one reason "could be coaching." Fields' comments come after two discouraging losses to start a season in which the Bears hope to show signs of improvement. He struggled against Green Bay at Soldier Field and didn't fare any better against the Buccaneers. Fields was sacked six times and threw two late interceptions. The Bears have called few designed runs for him after he nearly set the NFL's single-season rushing record for a quarterback last season.
NFL – Lions' C.J. Gardner-Johnson, James Houston on injured reserve
The Detroit Lions lost more than a game against Seattle, placing defensive back C.J. Gardner-Johnson and defensive end James Houston on injured reserve. Gardner-Johnson's torn pectoral muscle and Houston's broken ankle will potentially keep them out for the season, coach Dan Campbell said Wednesday. The Lions will have their depth on both sides of the ball tested against Atlanta on Sunday at home. Lions running back David Montgomery may miss at least one game, giving rookie Jahmyr Gibbs an opportunity to have more carries and catches.
NFL – Colts QB Gardner Minshew prepares for possible start against Ravens
Gardner Minshew is preparing this week like all the others. The difference this time is he may start Sunday when the Indianapolis Colts visit Baltimore. Minshew relieved Anthony Richardson in last weekend's victory at Houston when Richardson went into the concussion protocol. Richardson did not practice Wednesday. Coach Shane Steichen couldn't say whether the rookie starter would clear the protocol before game day. That means Minshew, who came to Indy for a shot at the starting job, could in the lineup against the Ravens.
WNBA – Women's National Basketball Association Playoffs – Round 1 (best of three)
Last Night
Connecticut Sun 90, Minnesota Lynx 75                                            (CT wins 2-1)
WNBA – Vatansever will not return as coach and GM for Sky after taking over for Wade
The Chicago Sky say Emre Vatansever will not return as coach and general manager after taking over on an interim basis following James Wade's midseason departure. Whether he will go back to serving as an assistant coach was not clear. The announcement comes three days after the Sky were swept out of the playoffs by the defending-champion Las Vegas Aces. Led by All-Star Kahleah Copper, Chicago finished eighth in the WNBA at 18-22 and made the postseason for the fifth year in a row. Vatansever started as an assistant with the Sky in 2018. He took over when Wade left for an assistant coaching job with the Toronto Raptors and led Chicago to an 11-13 record. The Sky were 81-59 in 4 1/2 seasons with Wade and won the franchise's first championship in 2021.
NCAAFB – Notre Dame's top-ranked pass defense gets its first real test against Ohio State
Notre Dame coach Marcus Freeman sees the numbers. He knows the ninth-ranked Fighting Irish are near the bottom of the FBS in sacks per game. He's also aware his team has the nation's top passing efficiency defense. Freeman is eager to see if the pass defense can continue to hold up in Notre Dame's biggest test yet — Saturday against No. 6 Ohio State. The high-scoring and unbeaten Buckeyes have Heisman Trophy hopeful Marvin Harrison Jr., 1,000-yard receiver Emeka Egbuka and tight end Cade Stover. It's the only top-10 matchup on the schedule this weekend.
MWL – Midwest League Baseball – Championship Series (best of three)
Last Night
Great Lakes Loons 4, Cedar Rapids Kernels 2 – Game 1                         (series tied 1-1)
Cedar Rapids Kernels 7, Great Lakes Loons 6 – Game 2                         (CDK wins 2-1)
Cedar Rapids wins 2023 Midwest League Championship
MCCAA – Junior College Athletics
Tonight
Women's Volleyball
Kalamazoo Valley Community College at Lake Michigan College, 6:30 p.m.
Southwestern Michigan College at Kellogg Community College, 6:30 p.m.
Alabama school band director says he was 'just doing my job' before police arrested him
An Alabama high school band director says he was just "doing my job" when police officers arrested him and shocked him with a stun gun after he refused to immediately stop the band as it played in the bleachers following a football game. Johnny Mims, the band director at Minor High School, told The Associated Press on Wednesday that he was confused when officers pulled him from the director's podium to arrest him following last Thursday's game between Minor and Jackson-Olin. Mims says he didn't believe he had done anything wrong. Police video shows Mims being arrested and shocked with a stun gun as children scream in the background. He was charged with disorderly conduct, harassment and resisting arrest.
MHSAA – High School Sports
Last Night
Volleyball
Lakeshore 3, St. Joseph 1
Our Lady of the Lake 3, New Buffalo 1
River Valley 3, Eau Claire 0
Portage Northern 3, Portage Central 0
Gull Lake 3, Kalamazoo Central 0
Battle Creek Lakeview 3, Kalamazoo Loy Norrix 0
Boys Tennis
St. Joseph 8, Battle Creek Central 0
Boys Soccer
Brandywine 3, Berrien Springs 1
Buchanan 5, Dowagiac 0
Watervliet 1, Cassopolis 1 – TIE
South Haven 2, Delton-Kellogg 1
Lawton 1, Bridgman 0
Edwardsburg 4, Otsego 0
Sturgis 8, Niles 0
Plainwell 1, Paw Paw 0
Bangor 2, Bloomingdale 2 – TIE
Hartford 11, Comstock 0
Vicksburg 8, Three Rivers 2
Allegan 5, Schoolcraft 0
Fennville 4, Battle Creek Academy 0
Parchment 5, Constantine 0-
Kalamazoo Christian 3, Saugatuck 1
Kalamazoo Hackett 3, Holland Black River 0
Cross Country
SMAC West at St. Joseph, (Riverview Park)
Boys team results

Boys Individual

Girls team results

Girls Individual

Portage Central  19
St. Joseph  60
Portage Northern  76
Mattawan  90
Lakeshore  134

Logan Begeman PC 16:06.9
Shay White SJ 16:39.2
Bruno Cabrera PC 16:55.1
Nick Cabrera PC 16:56. 9
Spencer Parks PC 17:04.6

St. Joseph  37
Portage Central  61
Lakeshore  66
Mattawan  107
Portage Northern  107

Gail Vaikutis SJ 19:01.2
Elena Figueroa SJ 19:01.3
Preslee Perkins LKS 19:48.7
Rhea Mouw PC 20:35.4
MK Elliot PC 20:40.9
Girls Golf
Sturgis Invitational (at Island Hills)
St. Joseph A                          358
Vicksburg A                          366
Harper Creek                        371
St. Joseph B                          378
Lakeshore                            378
Sturgis                               384
Dowagiac                             389
Battle Creek Lakeview            411
Vicksburg B                          429
Three Rivers                         479
Marshall                              484
Coldwater                           485
Top 10 Individual
Amiyah Gibson (BCL)                    76
Rebecca Guernsey (DOW)              81
Brooklyn Ringler (VIX)                83
Clara Berry (SJ)                          87
Kate Sherman (SJ)                       89
Margaret Cox (SJ)                       89
Arabella Stanley (HC)                  89
Valerie Hamilton (VIX)                 90
McKenna Keim (LKSH)                   90
Marley Walters (SJ)                    90
Tonight
Boys Soccer
Gull Lake at St. Joseph, 6:30 p.m.
Kalamazoo Loy Norrix at Lakeshore, 6:30 p.m.
Michigan Lutheran at Covert, 5:00 p.m.
New Buffalo at Our Lady of the Lake, 5:00 p.m.
Bronson at Paw Paw, 6:30 p.m.
Dowagiac at Vicksburg, 6:00 p.m.
Watervliet at Buchanan, 5:00 p.m.
Kal. Home School at Howardsville Chr., 5:30 p.m.
Mattawan at Battle Creek Lakeview, 6:30 p.m.
Battle Creek Central at Kalamazoo Central, 6:30 p.m.
Portage Northern at Portage Central, 6:30 p.m.
Allegan at Wayland, 6:00 p.m.
Boys Tennis
St. Joseph at Battle Creek Lakeview, 4:00 p.m.
Lakeshore at Edwardsburg, 4:00 p.m.
Bridgman at Berrien Springs, 4:30 p.m.
Kalamazoo Hackett at South Haven, 4:30 p.m.
Volleyball
Howardsville Christian at Michigan Lutheran, 6:30 p.m.
South Haven at Allegan, 6:30 p.m.
Fennville at Coloma, 6:30 p.m.
Edwardsburg at Otsego, 6:00 p.m.
Paw Paw at Plainwell, 6:00 p.m.
Niles at Sturgis, 6:00 p.m.
Three Rivers at Vicksburg, 6:00 p.m.
Lawrence at Bangor, 6:00 p.m.
Cassopolis at Bloomingdale, 7:00 p.m.
Centreville at Decatur, 7:00 p.m.
Hartford at Marcellus, 7:00 p.m.
Comstock at White Pigeon, 7:00 p.m.
Parchment at Constantine, 6:30 p.m.
Gobles at Delton-Kellogg, 6:30 p.m.
Schoolcraft at Kalamazoo Hackett, 6:30 p.m.
Galesburg-Augusta at Martin, 6:30 p.m.
Holland Black River at Saugatuck, 6:30 p.m.