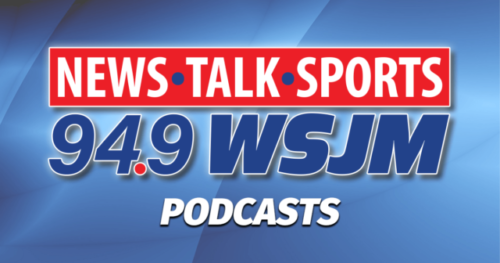 MLB – Major League Baseball
Last Night
Detroit Tigers 6, Kansas City Royals 3
Atlanta Braves 7, Chicago Cubs 6
Arizona Diamondbacks 15, Chicago White Sox 4
Tigers 6, Royals 3 – Akil Baddoo, Parker Meadows homers spark four-run eighth as the Tigers beat the Royals 6-3
Akil Baddoo and Parker Meadows hit consecutive homers to lead off a four-run eighth inning and the Detroit Tigers beat the Kansas City Royals 6-3 on Tuesday night.  Kansas City's Zack Greinke pitched five shutout innings, and saw his winless streak grow to 22 games (19 starts) since a 6-0 win over the Baltimore Orioles on May 3. He has gone more than two years without a win on the road, losing 18 of 31 appearances.  The Royals took a 1-0 lead in the second when Nelson Velázquez reached on Reese Olson's throwing error, moved to second on a wild pitch and scored on Nick Pratto's two-out base hit.  Baddoo and Meadows gave the Tigers the lead against Taylor Clarke (3-6), and Vierling followed with a line drive to deep right center.
Braves 7, Cubs 6 – Braves score twice on Suzuki's fielding error, overcome 6-run deficit to beat Cubs
Sean Murphy reached on a two-run fielding error by right fielder Seiya Suzuki in the eighth inning and the major league-leading Atlanta Braves overcame a six-run deficit to beat the Chicago Cubs 7-6. The victory eliminated wild-card contending Chicago from the NL Central race, giving the title to the Milwaukee Brewers. Suzuki ran to his right and called off center fielder Cody Bellinger, but apparently lost the fly ball in the lights and dropped it. Drew Smyly (11-10) aided the comeback by throwing two wild pitches in the eighth, letting Matt Olson advance to third and setting the stage for pinch-runner Forrest Wall to steal second. Both runners easily scored on Suzuki's error.
Diamondbacks 15, White Sox 4 – Christian Walker delivers as Diamondbacks pound White Sox 15-4
Christian Walker homered twice and drove in six runs and the Arizona Diamondbacks added to their wild-card push with a 15-4 victory over the lowly Chicago White Sox. Walker hit a solo shot in the second inning and a two-run drive in the sixth in his fourth multihomer game of the season. He also lined a tiebreaking, three-run triple into the gap in right-center in the fifth. Ryne Nelson got the win, tossing 4 2/3 scoreless innings in relief of a shaky Zach Davies. Arizona moved one game ahead of the Chicago Cubs for the second of three NL wild cards.
Today
Arizona (Pfaadt 2-9) at Chicago White Sox (TBD), 2:10 p.m.
Kansas City (Bowlan 0-0) at Detroit (Skubal 7-3), 6:40 p.m.       News/Talk/Sports 94.9 WSJM 6:15
Chicago Cubs (Taillon 8-10) at Atlanta (Vines 1-0), 7:20 p.m.
MLB – Chicago White Sox place All-Star OF Luis Robert Jr. on IL with left knee injury
The Chicago White Sox have placed All-Star outfielder Luis Robert Jr. on the 10-day injured list, ending his career-best season. Robert left Sunday's 3-2 win at Boston in the second inning. The slugger has a mild MCL sprain in his left knee, and the team said rest should be enough for him to recover in two to four weeks. The White Sox also brought up veteran outfielder Tyler Naquin from Triple-A Charlotte. Right-hander Jimmy Lambert was transferred to the 60-day injured list before the team's 15-4 loss to the Arizona Diamondbacks.
MLB – Brooks Robinson, Orioles third baseman with 16 Gold Gloves, has died. He was 86
Hall of Fame third baseman Brooks Robinson, whose deft glovework and folksy manner made him one of the most beloved and accomplished athletes in Baltimore history, has died. He was 86. The Orioles announced his death in a joint statement with Robinson's family. The statement did not say how Robinson died. Coming of age before the free agent era, Robinson spent his entire 23-year career with the Orioles. He almost single-handedly helped Baltimore defeat Cincinnati in the 1970 World Series and homered in Game 1 of the Orioles' 1966 sweep of the Los Angeles Dodgers for their first crown.
MLB – Detroit Tigers name Jeff Greenberg as new general manager
The Detroit Tigers have named Jeff Greenberg as the team's new general manager. Tigers president Scott Harris and Greenberg worked together for the Cubs from 2012-19. While Harris continued to climb the traditional front-office ladder, becoming general manager of the San Francisco Giants in 2019, Greenberg left the Cubs in 2022 and became the associate general manager of the NHL's Chicago Blackhawks.
NHL – National Hockey League Preseason
Last Night
Detroit Red Wings 4, Pittsburgh Penguins 3
WNBA – Women's National Basketball Association Playoffs – Round 2 (best of five)
Last Night
New York Liberty 84, Connecticut Sun 77                                (Series tied 1-1)
Las Vegas Aces 91, Dallas Wings 84                                       (LVA leads 2-0)
WNBA – Breanna Stewart edges Alyssa Thomas and A'ja Wilson for WNBA MVP award
Breanna Stewart won the WNBA's Most Valuable Player award for the second time in her career Tuesday in a very close race. There were only 13 points separating Stewart from second-place finisher Alyssa Thomas of Connecticut and last year's MVP, A'ja Wilson of Las Vegas. Stewart received 446 points. Thomas had 439 points and Wilson received 433 points. All the WNBA awards are voted on by a 60-person national media panel and had them vote for their top five choices for the MVP award.
NCAAFB – Loveland thrives at Michigan, confident the Big Ten is the place to be for TE's
Colston Loveland chose Michigan for the allure of playing for coach Jim Harbaugh on a team that's been to the last two College Football Playoffs. He was struck by the good vibes around the program on his official visit. Loveland wanted to be a Big Ten tight end. No conference has a stronger track record of producing receiver-blocker hybrids. There were 34 tight ends taken over the last two NFL drafts. The Big Ten had the most with nine, followed by the Pac-12 with five. The Big Ten also had the most top-100 draft picks over the last 10 years.
NCAAFB – Deion Sanders tunes out detractors; turns page on Colorado's lopsided loss
Deion Sanders is turning the page on Colorado's 42-6 loss to Oregon while also tuning out his detractors. He says he's used to the doubters, so he pays them no attention. Sanders has told his players to watch the film to learn from the lopsided loss. Their mantra for the week is the truth shall set them free. The film also shows how the deficiencies can be shored up before facing an eighth-ranked Southern California team led by reigning Heisman Trophy winner Caleb Williams.
NCAAWBB – NCAA announces details and broadcast plans for Women's Invitational
The NCAA will hold the inaugural 32-team Women's Basketball Invitation Tournament next spring on campus sites with the champion crowned April 3 in Indianapolis. ESPN-plus will televise the games exclusively. Westwood One Sports will provide radio coverage of the semifinals and finals. Butler's Hinkle Fieldhouse will host the final fours of both the WBIT and the NIT, the men's tourney, in April. The men's championship game will be played April 4. Like the NIT, higher-seeded schools will host first and second-round games as well as the quarterfinals and all regular-season conference champs that don't make the NCAA Tournament will receive automatic bids.
Golf –Thomas cares more about winning Ryder Cup than whether he should be on US team
Justin Thomas is more concerned with the Americans winning the Ryder Cup than criticism about him being on the team. His Ryder Cup record speaks for itself. His form is another matter. He didn't make the PGA Tour postseason for the first time and had to rely on being a captain's pick. Thomas says he's not keeping receipts on those who doubt him. He says if captain Zach Johnson and the rest of Team USA didn't want him, he wouldn't be at Marco Simone. He likely will be playing alongside Jordan Spieth, who says Thomas simple knows how to win matches.
MCCAA – Junior College Athletics
Last Night
Women's Volleyball
Lake Michigan College 3, Marian Ancilla 0
Southwestern Michigan College 3, Kalamazoo Valley C.C. 0
Today
Women's Soccer
Lake Michigan College at Jackson College, 2:00 p.m.
Men's Soccer
Lake Michigan College at Jackson College, 4:00 p.m.
MHSAA – High School Sports
Last Night
Boys Soccer
St. Joseph 9, Battle Creek Central 1
Mattawan 3, Lakeshore 2
Gull Lake 4, Battle Creek Lakeview 1
Portage Central at Kalamazoo Loy Norrix, PPD
Kalamazoo Central at Portage Northern, PPD
Howardsville Christian 2, New Buffalo, 0
Covert 2, Our Lady of the Lake 1
Girls Swimming and Diving
South Haven 99, Marshall 86
Volleyball
Brandywine 3, Lakeshore 1
White Pigeon 3, Lawrence 0
Centreville 3, Bangor 0
Decatur 3, Hartford 0
Girls Golf
Lady Ram Invitational at South Haven (Hawkshead Links)
Team Scores
1. St. Joseph A                           339
2. GR Northpointe                      372
3. St. Joseph B                           386
4. Paw Paw                                388
5. Dowagiac                               396
6. South Haven                          408
7. Big Rapids                              DNF
Top 10 Individual
1. Rebecca Guernsey (DOW)        79
2. Marley Walters (SJ)               82
3. Morgan Guzzo (SJ)                 83
T4.Margaret Cox (SJ)                 84
T4. Ava McConnon (GRNP)          84
T6. Grace Rommel (SJ)                90
T6. Hannah Kaczmarek (SH)        90
T6. Tess Kapelke (SJ)                  90
T6. Ava DeKorne (GRNP)            90
10. Charley Shell (SJ)                91
St. Joseph Scores
Marley Walters                           82
Morgan Guzzo                            83
Margaret Cox                             84
Grace Rommel                             90
Tess Kapelke                               90
Clara Berry                                92
Charley Shell                             91
Rachel Cox                                 97
Mya Miller                                  98
Rileigh Yeager                            100
Rachel Mais                                105
Kate Sherman                             107
Tonight
Boys Soccer
Niles at Edwardsburg, 5:30 p.m.
Otsego at Plainwell, 6:30 p.m.
Vicksburg at Sturgis, 6:30 p.m.
Paw Paw at Three Rivers, 6:30 p.m.
Dowagiac at Berrien Springs, 6:30 p.m.
Buchanan at Brandywine, 6:30 p.m.
Watervliet at Delton-Kellogg, 6;15 p.m.
South Haven at Kalamazoo Hackett, 6:45 p.m.
Allegan at Constantine, 5:00 p.m.
GR Forest Hills Eastern at Kalamazoo Christian, 5:00 p.m.
Saugatuck at Lawton, 6:00 p.m.
Bridgman at Schoolcraft, 5:00 p.m.
Holland Black River at Zeeland West, 6:45 p.m.
Bangor at Cassopolis, 5:00 p.m.
Bloomingdale at Hartford, 5:00 p.m.
Vermontville Maple Valley at Comstock, 7:00 p.m.
Kalamazoo Central at Portage Northern, 6:30 p.m.
Volleyball
St. Joseph at Mattawan, 6:30 p.m.
Portage Central at Lakeshore, 6;30 p.m.
Michigan Lutheran at Our Lady of the Lake, 6:00 p.m.
River Valley at New Buffalo, 6:00 p.m.
Covert at Eau Claire, 6:00 p.m.
Portage Northern at Gull Lake, 6:30 p.m.
Kalamazoo Central at Loy Norrix, 6:30 p.m.
Battle Creek Lakeview at Battle Creek Central, 6:30 p.m.
Boys Tennis
South Haven at Otsego, 4:00 p.m.
Lakeshore at Kalamazoo Central, 4:00 p.m.
Cross Country
Southwestern Athletic Conference at South Haven, 5:00 p.m.     (Warner Camp)
Girls Golf
SMAC at Kalamazoo Country Club (Portage Northern), 9:00 a.m.