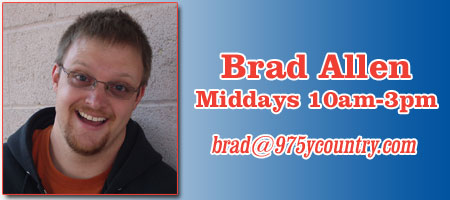 Hey now! Nice to meet ya!
Like most radio folks, I've spent time in a few different parts of the country. I can't quite say "I've Been Everywhere" because most of the stops have been around the Midwest including SE Minnesota, SE Michigan, SE Minnesota again, and now I'm glad to have a new home in Michigan's Great Southwest!
I've got a lovely wife (I married up.. WAY up), and two mostly adorable kids that provide me with plenty of great stories that I look forward to sharing with you on Y-Country.
I think it is fair to say that music in general is my biggest hobby. I'd also think it is fair to say that country music, in particular, runs through my veins! I love the artists, the stories, the talent, the concerts, and (of course) the fans!
Besides music, I'm a big fan of the outdoors. I love taking hikes, stopping at random parks and playing, star gazing, and just soaking in some fresh air.
I'm also a pretty big baseball fan. I'm originally from the Twin Cities so, alas, my favorite team is the Minnesota Twins. My wife and in-laws are pretty big Tigers fans so I'll rank the Tigers as my second favorite. Fair?
I once had a listener tell me to "stop talking so much and play my favorite song!". So, I'll wrap it up by saying that I can't wait to keep you company during your workday and play YOUR favorite songs during 20-In-A-Row on 97.5 Y-Country!
Brad's Blog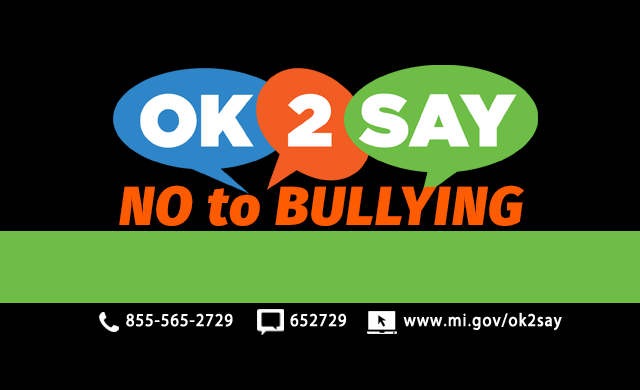 According to the: Youth Risk Behavior Survey: •1 out of 4 Michigan students have been bullied on school property •1 out of 5 Michigan students have been cyberbullied •1 out of 6 Michigan students have carried a