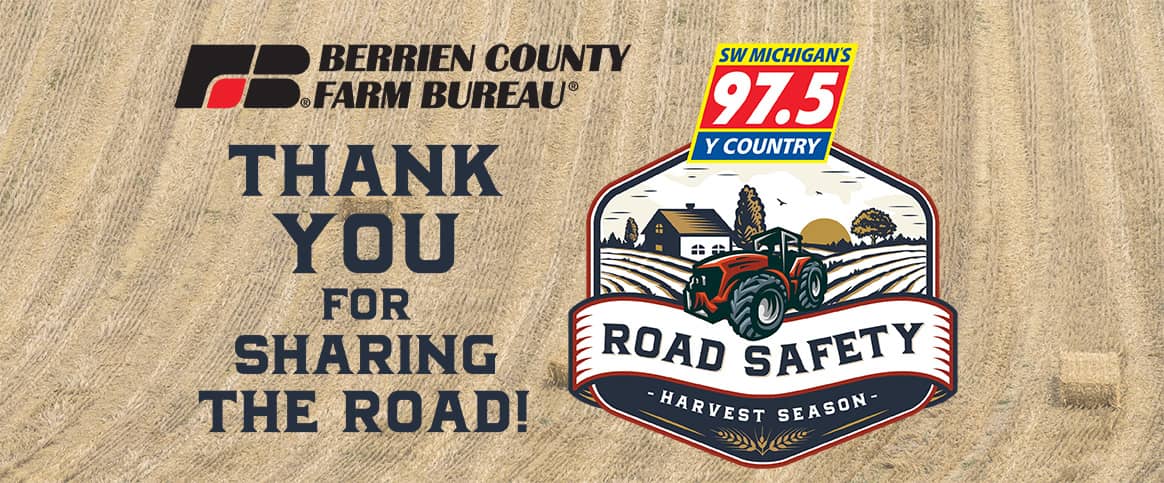 It's Fall in Michigan, and farmers are working hard to harvest food for your family. But — they need your help to stay safe while they do it. 97-5 Y Country is talking to farmers and law enforcement about how drivers and farmers can share the road during this important time.
Road Safety messages are presented by the Berrien County Farm Bureau, with support from Greenmark Equipment and Rollflex Metals LLC.


Law enforcement asks you to be alert and slow down when driving on rural roads.
Farmers are asking drivers to be safe as we share the road this harvest season.
Please be patient and watch for slow-moving vehicle signs.