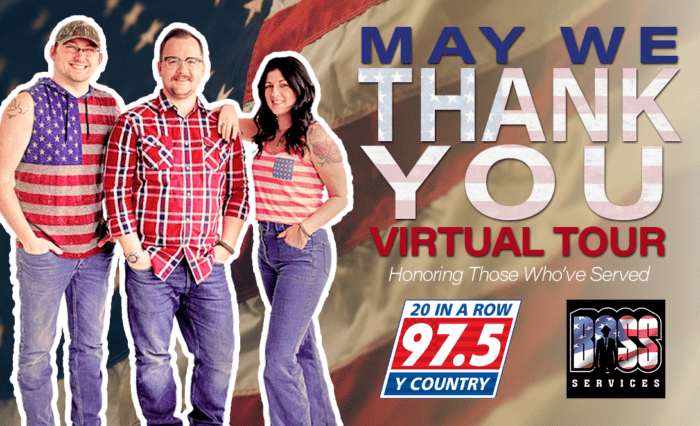 Through the month of May, we show our gratitude for those who served by sharing their stories with our community. The May We Thank You Tour, presented by Boss Services, is a proud tradition in Southwest Michigan and this year we're bringing the conversations to you in more ways. Listen weekdays at 5:15 and 5:45pm for our interviews with our Veterans, and replay the interviews in their entirety with bonus content in our podcasts in the Y Country mobile app & on our website.
New this year, you can thank the Veterans and military personnel in your life by sharing their picture with us on 975ycountry.com or through the Y Country mobile app to be featured in our photo gallery and to be highlighted on the Matt Malone Morning Show, weekdays at 7:50a.
From everyone at 97-5 Y Country, Thank You for your service!
Presented by: Boss Services: Heating, Cooling, Plumbing, Electrical, and 1-Day Bathroom Solutions…Raising the Standard.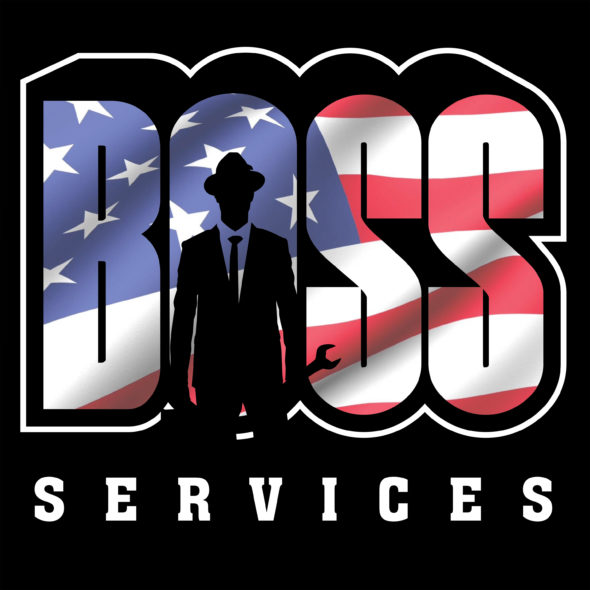 Supported by:
Listen to the Latest Interviews: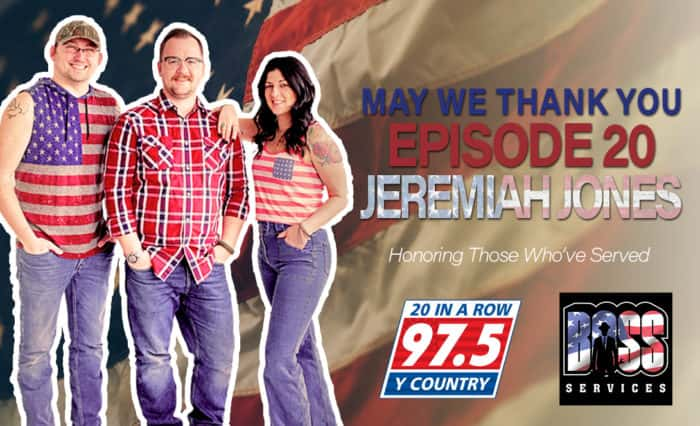 Imagine that on your 19th birthday, you get told that you and your fellow soldiers are entering into a ground war. Now, on top of that, imagine being through 13 IED explosions. That's what happened for Jeremiah
---
Thank a Local Veteran! Upload Their Photo and Story Below: