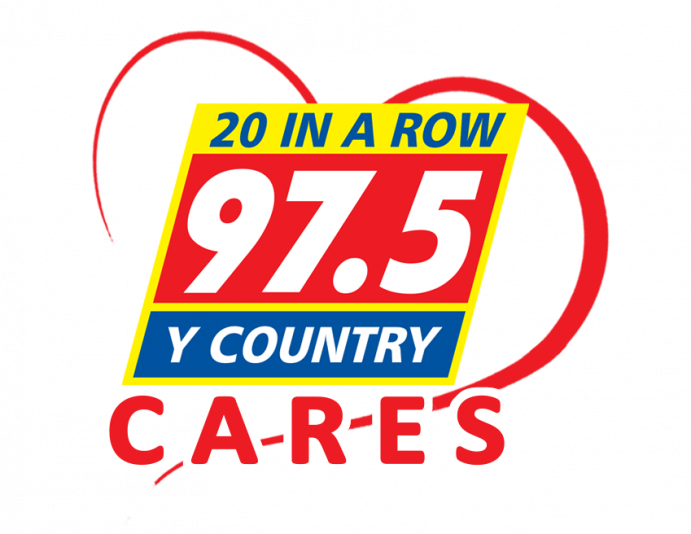 Y Country and Pristine Pool & Spa Care about our Community!
Starting with St. Jude Radiothon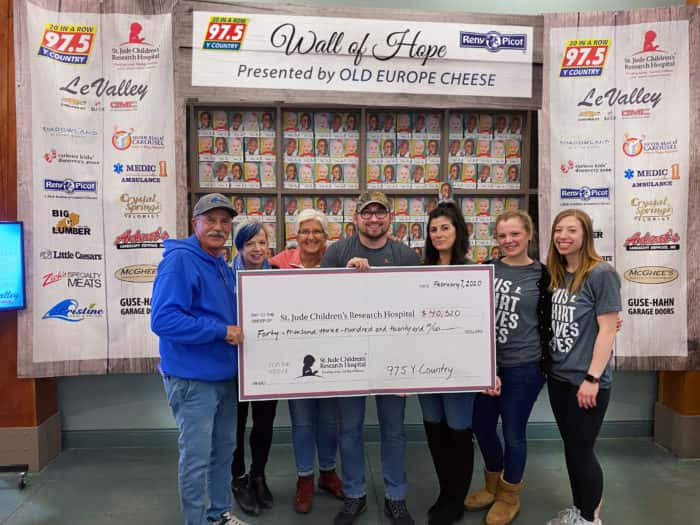 31 years ago, the lead singer of one of the biggest bands in country music asked artists and radio to partner together to raise money for St Jude Children's Research Hospital. Randy Owen, from the group Alabama, dubbed it the "Country Cares For Kids St Jude Radiothon." 15 years ago, 97.5 Y Country decided we wanted to support the same dream that founder Danny Thomas and Randy Owen has.
Pristine joined in this amazing fight to end cancer as the "Pool of Prizes" sponsor! And now, today, we stand together with tears and smiles on our face as we have set an all-time record for the amount of money raised. Last year, $38,100. This year, over $40,320. Dawn and Glen were also present at the end of our radiothon and got to experience the excitement and pure joy of surpassing our goal this year! You see them in the group picture helping to hold up the large check!!
In the month of November Pristine was busy supporting two special events, making a huge "Splash" in the community yet again!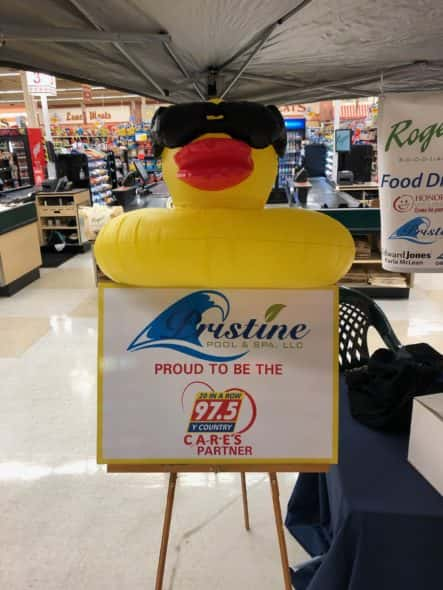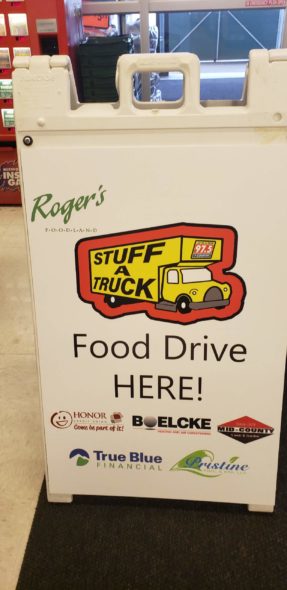 During our Stuff a truck event Pristine helped sponsor this opportunity to provide resources and food to our community totaling 11.5 Trucks and $18,296.81! This was HUGE and will do a ton of good for our community! This great event was held out at Roger's Food Land with several other sponsors who supported along with Pristine Pool and Spas to support local families in Berrien, VanBuren and Cass counties with the Community Action Agency! The community was also of course amazing in making all of this happen. "You can do what I cannot do. I can do what you cannot do. Together we can do great things"- Mother Teresa
Together we did GREAT things!!
Also in November was our Kids Christmas carnival providing rides, pictures with Santa, games, prizes, and cookie decorating just to name a few. Pristine Pool and Spa stayed true to their dedication to give back and utilized the opportunity to fill one of their spas with toys and clothes for local children in Foster care. You will see some of those items sitting out on the spa here. Dawn and some of her amazing staff also handed out little ducks ready for the holiday season!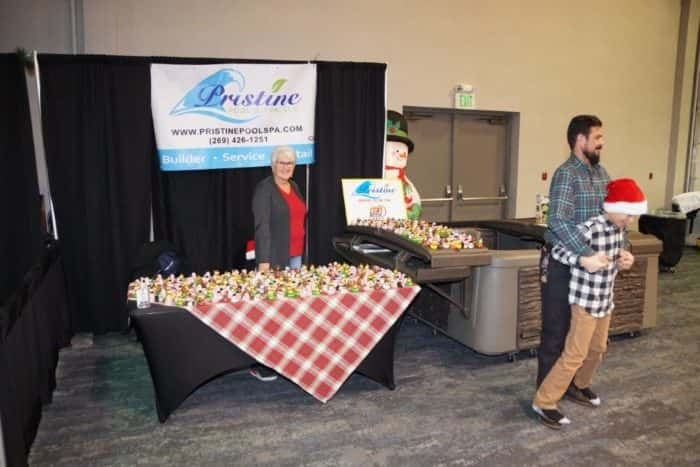 If you have considered a hot tub for your own home go and visit Dawn, Glen, and their amazing staff today!! They carry both Royal and Tuff hot tubs and will provide you with all the education you need to use your new hot tub!! When you purchase a hot tub you will get all of the start-up chemicals you need including delivery (some additional costs may be added in for delivery depending on the ability for them to reach the location it will be placed). Pristine uses E-Z Pool and E-Z spa products. These are safer non-chlorine chemicals that are concentrated. This means you are using less products with easy maintenance!! Check out Radio Super saver today to get a certificate with Pristine and don't hesitate to call and talk to the dedicated staff at Pristine with any questions! They are dedicated to make your life easier so you can enjoy your family time in your pool or hot tub!!