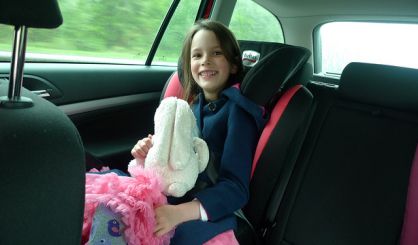 This is Child Passenger Safety Week, and safety experts are spreading the word about the importance of proper use of car seats, boosters and seat belts. Kendell Wingrove, with the Michigan Office of Highway Safety Planning, says despite a parent's best efforts, many car seats are not properly installed.
"Incredibly, during statewide inspections, only 26 percent of children under age 8 were in car seats that were being used correctly. So even though there was some protections being offered, there was still some improvements that could have been made."
According to the National Highway Traffic Safety Administration, every 33 seconds in the United States, a child age 13 or younger is involved in an auto accident. Certified child passenger safety technicians are available around the state to help with car seat fittings. You can find out more at SafeCar.gov.