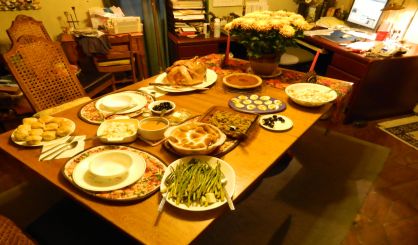 Next week is the big week for cooking, and Consumers Energy says making that Thanksgiving meal really doesn't use up as much energy as you might think. Spokesperson Brian Wheeler tells WSJM News it probably won't affect your bill too much.
"The cost of preparing that Thanksgiving meal is actually not very much," Wheeler said. "If you're using natural gas, we project that you're spending about 43 cents to cook your entire Thanksgiving meal. If you're using an electric oven and stove, the cost is going to be less than $2, about $1.81."
Wheeler notes natural gas this winter is expected to cost about 10% less than last year. He says you can save a few cents while making your Thanksgiving feat by opening the oven door as little as possible, defrosting things in the microwave, and using ceramic dishes.