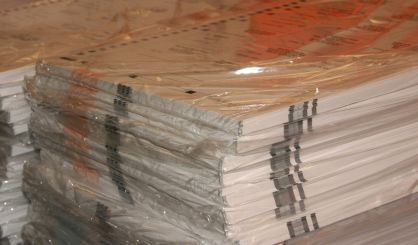 The presidential election recount in Michigan has been stopped. A federal judge Wednesday evening dropped an order that the recount proceed. That's after an appeals court found Green Party candidate Jill Stein doesn't qualify as an aggrieved candidate because a recount still wouldn't make her the winner. Stein had requested the recount. Following Wednesday's decision, Michigan Attorney General Bill Schuette issued the following statement:
"In a huge victory for Michigan taxpayers and the rule of law, this recount is stopped. Our State of Michigan judicial system and the State Board of Canvassers protected Michigan taxpayers from a frivolous recount that would have cost millions of more tax dollars a day."
Federal Judge Mark Goldsmith also wrote Wednesday that there is no evidence that the election was hacked in Michigan. Some counties started their by hand recounts on Monday. Berrien and Cass Counties started Wednesday.