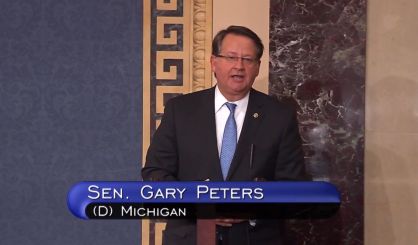 U.S. Senator Gary Peters, of Michigan, has slammed Attorney General Jeff Sessions for his contacts with Russian diplomats during the presidential campaign. He tells WKZO News the whole situation is suspicious.
"They are not our friend, and yet they were actively involved in the election and wanted to see Donald Trump elected, and now here you have one of his cabinet members who was also extremely active in the campaign actually having conversations with Russian officials during that time," Peters said.
Peters says the news of the meetings is especially concerning because Sessions previously said he did not meet with Russian officials. Some Democrats are calling for Sessions to resign. Sessions on Thursday did agree to recuse himself of investigations into President Trump's ties with Russia.