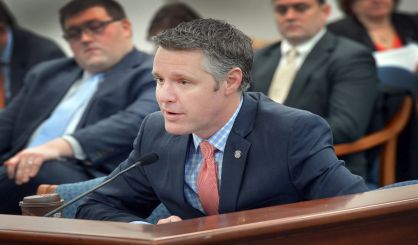 The next state budget is currently being hammered out by lawmakers in Lansing and state Senator John Proos tells WSJM News he's confident they'll get something in place by the deadline in the fall. There has been a bit of a stalemate between the legislature and the governor on the budget.
"The holdup right now is related to the teacher retirement system, and an effort to ensure that we have enough funding for those teachcers who are expecting that pension, and expecting that healthcare," Proos said.
Lawmakers want to move teachers over to a 401(K) style retirement plan. The governor is balking. Still, Proos is confident the budget can be finished, balanced, and in place by the fall. He's expecting even sooner, telling us it should be done by the end of the month.